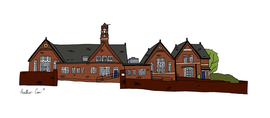 Stebbing Primary School
At Stebbing we offer children a safe, nurturing and supportive environment where they can grow and develop to fulfill their potential through a creative and fun learning journey. We encourage children to take ownership of their learning by providing engaging opportunities and equipping them with the skills and knowledge they need to face the challenges beyond primary school.
A little bit of history...
The school has been serving the village of Stebbing since 1878 and although our façade is a prime example of the traditional Victorian school, behind the front door it is a very different matter. In 2006 we introduced the Montessori approach in our classrooms and over the past few years we have developed our practice. The result is a unique blend of the National Curriculum being taught through a topic, skills based approach, with a  Montessori ethos throughout the school. This leads to independent learners, who take responsibility for both themselves and the environment around them. Our children are expected to organise themselves, communicate in an appropriate fashion and challenge themselves to extend their learning. 
To summarise...
At Stebbing we aim to educate the "whole" child. This means developing a warm, happy and friendly environment where each child can work towards maximising their full potential in personal, social and academic enterprise. We create an atmosphere where all our children are valued and value each other.
We offer pupils an exciting opportunity to begin their education by equipping them with the skills and knowledge they need to continue their learning journey.
School Games Mark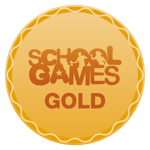 Stebbing Primary School achieved Gold award last year.
Recent events
talent camp initiative
14th July 2020
all year 2 children to come along to dame bradbury school. they are invited by schools o come along
Want to find out more?
Visit the Stebbing Primary School website to learn more about the school