Thurcroft Junior Academy
We are a Junior school based in Rotherham with a passion for all things PE.
At Thurcroft we are committed to providing high quality learning and teaching, enabling everyone to reach their full potential, whatever their age, ability, gender or ethnicity. We believe that every person is unique and we work together in an inclusive environment of mutual respect and consideration, valuing everyone's contribution. Through our partnership with the local and wider community we aim to support our young people in successfully taking their place in society. All adults in school have a responsibility to safeguard and promote the welfare of children. With your commitment we will exceed expectation.
Within ACET, we are dedicated to providing our children with an exciting and stimulating learning environment. We believe that physical activity (during lessons, play and extra-curricular) is essential when developing the whole child, as a motivating factor for academic learning and in educating pupils for lifelong healthy living. We strive to deliver outstanding sports provision that engages all pupils in a variety of sports and recreation activities at school and beyond.
School Games Mark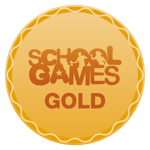 Thurcroft Junior Academy achieved Gold award last year.
Recent events
Y5 Hot Shots Basketball Final
10th February 2020
Wales School Games Qualification Heat- Sports Hall Athletics
6th February 2020
Wales qualification heat Basketball
3rd February 2020
Want to find out more?
Visit the Thurcroft Junior Academy website to learn more about the school