Wareside Church of England Primary School
Welcome to Wareside Church of England Primary School. Our whole school community lives by the values of Love, Patience and Courage which are informed by the Christian Faith.  Everyone is helpful, considerate and respectful of each other and the school is a happy place.  This makes an environment in which working and learning becomes an enjoyable and fulfilling experience for all.
At Wareside C of E Primary School we recognise the contribution of PE to the health and well-being of the children. In addition, it is considered that an innovative and varied PE curriculum and extra-curricular opportunities have a positive influence on the concentration, attitude and academic achievement of all children
School Games Mark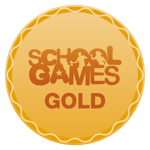 Wareside Church of England Primary School achieved Gold award in the most recent year School Games Mark was awarded.
Recent events
school games virtual
11th June 2021
Want to find out more?
Visit the Wareside Church of England Primary School website to learn more about the school