Woolhampton C.E. Primary School
Woolhampton Primary is a Church of England school for children from ages 4 to 11. We are situated in a stunning rural location, just to the north of the West Berkshire village of Woolhampton. We value our positive family atmosphere and work hard to ensure that all pupils feel included and safe.
School Games Mark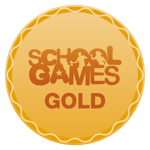 Woolhampton C.E. Primary School achieved Gold award in the most recent year School Games Mark was awarded.
Recent events
Whole School Sports Day
25th June 2021
Potted sports run by leaders, Yr 6's in morning Picnic lunch Relays Families 'have-a-go'
Gaelic Football Virtual
2nd November 2020
Jungle Fever- Virtual
14th September 2020
Want to find out more?
Visit the Woolhampton C.E. Primary School website to learn more about the school