Coast to Coast Walking Challenge - Primary school resources
Can you walk (virtually!) 'Coast to Coast', from St. Bees to Robin Hood's Bay, before Easter Sunday?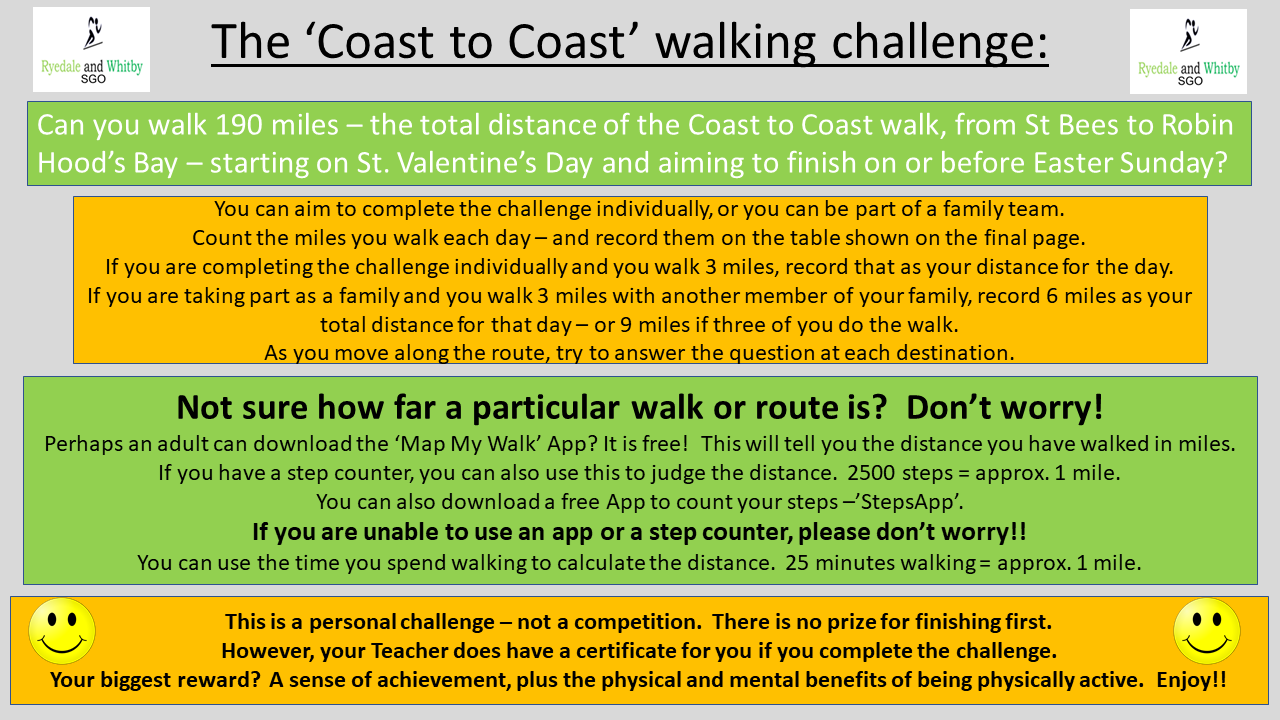 Remember, you can join with others to complete the challenge - or you can try to walk all 190 miles yourself! Enjoy the challenge - and good luck!