Keep Your Spirits Up Keepy Up Challenge!
YOUR SCHOOL GAMES ORGANISER NEEDS YOU… Join together on 10am on 22nd April to see how many KEEPY UPS we can do across the Country to say KEEP YOUR SPIRITSUP Tweet your videos/photos using: #keepyourspiritsup #StayHomeStayActive @rotherhamgames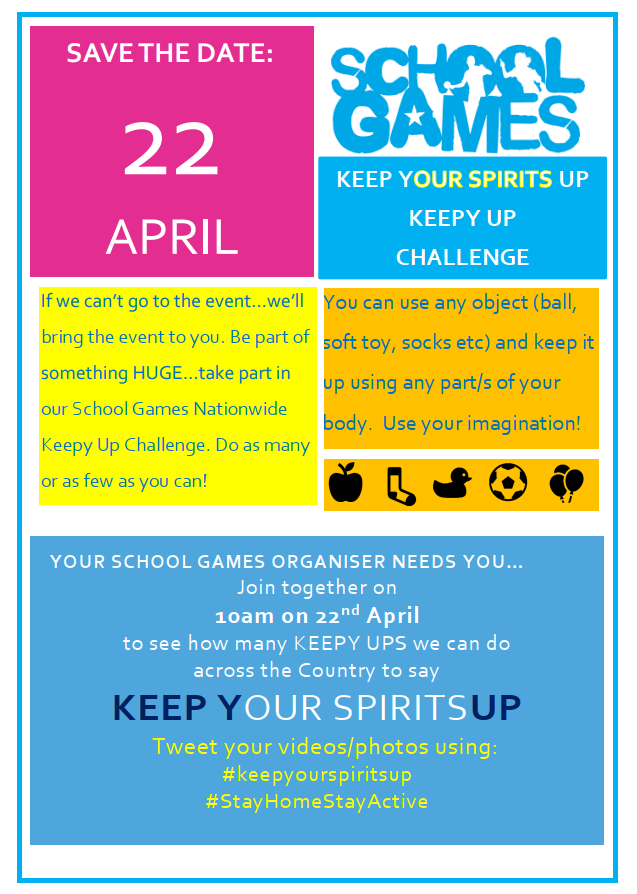 Be part of something HUGE…take part in our School Games Nationwide Keepy Up Challenge. Do as many or as few as you can!
Rawmarsh SGO Area
Rotherham School Games are here to support all schools, pupils and parents from Rotherham in getting active at home. #StayInWorkOut