Felixstowe Schools Cross Country
24 children; 12 girls and 12 boys making up 6 teams completed in the Felixstowe Schools Cross Country competition. With a 1st and 3rd in the boys A race and a 3rd & 4th in the girls A race, plus 3rd, 4th, 5th and 8th in the boys B race and a fabulous 1st in the girls C race. Trimley St Martin won the inter-school cross country.
Trimley St Martin Primary School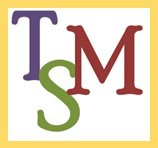 A vibrant and ever changing school that supports and enthuses the love and participation of sport and competition.
Want to find out more?
Visit the Trimley St Martin Primary School website to learn more about the school