Our Super Sports Crew and Leaders
Leading PE and Sport in School
TSM has a fabulous Sports Crew who support Mr Childs to guide PE and Sport at TSM and at least 32 Sports Leaders who help organise & support Sport and competition in school. On Wednesday 18th July, both the Sports Crew and PE Leaders organised a morning of fun and games for children in reception. From mini sports days, tag rugby and athletics, the TSM Crew and Leaders invented, organised and taught their games to the younger children. A fab time was had by all!
Check out www.trimleystmartinprimaryschool.com for more photos
Trimley St Martin Primary School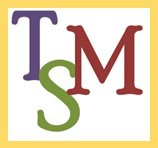 A vibrant and ever changing school that supports and enthuses the love and participation of sport and competition.
Want to find out more?
Visit the Trimley St Martin Primary School website to learn more about the school