Our Yearly Sports Day
On Friday 22nd June. Trimley St Martin held their annual sports day. A day of fun and competition.
In the morning Children from Reception, Year 1 and 2 competed in bean bag throwing, hurdle jumping, obstacle races, egg & spoon, relay and a new water obstacle race.....Well done to Team Water for winning
and thank you to our Year 6 PE & Sport leaders who helped Mr Childs run the whole event.
In the afternoon Years 3 to 6 competed in the more traditional sports day events of javelin, long jump, hurdles, 100m sprint and 400m races before finishing off with heats and finals for individual
medals and the overall winners were Team Light.
www.trimleystmartinprimaryschool.com
Click on our link to see our Sports Day Blog
Trimley St Martin Primary School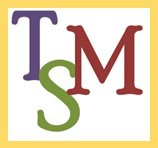 A vibrant and ever changing school that supports and enthuses the love and participation of sport and competition.
Want to find out more?
Visit the Trimley St Martin Primary School website to learn more about the school