U11 Quadkids Competition
10 children from Year 5 and 6 went all the way to Northgate School in Ipswich to take part in the U11 Quadkids event. All children had to compete in four events: Standing Long Jump, 75m Race, 600m Race and the Vortex throw. With over 64 teams and 640 children, this was a very big event in the competition calendar. The children jumped, ran and threw as far and fast as they could.
Trimley St Martin Primary School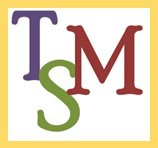 A vibrant and ever changing school that supports and enthuses the love and participation of sport and competition.
Want to find out more?
Visit the Trimley St Martin Primary School website to learn more about the school