U9 Quadkids Athletics Event
On Friday 28th, we travelled to Inspire Suffolk to take part in the U9 Quadkids event. It was an extremely hot day, but this did not stop us from running as fast as we could in the sprint and distance races, jumping as far as possible in the standing long jump and throwing as far as possible in the Vortex throw. We had some top 4 places in our group and came away feeling very proud of ourselves!!!! Welcome done Team TSM.
Trimley St Martin Primary School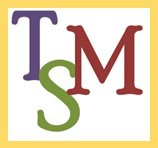 A vibrant and ever changing school that supports and enthuses the love and participation of sport and competition.
Want to find out more?
Visit the Trimley St Martin Primary School website to learn more about the school