All Saints' Church of England Primary School Blackheath
All Saints CoE Primary School is a 1 form entry school in Blackheath.
"We strive to be the best we can be in an inclusive, safe and supportive learning community; to nurture and equip pupils with positive attitudes so that they become effective members of a multi-cultural community who demonstrate the values of hope, faith and love and develop self-discipline and confidence in a Christian family environment."
At All Saints' we believe that Physical Education contributes significantly to children's learning and development across physical, social, emotional and cognitive domains. As a school, we are fully committed to a delivery that focuses upon a developmental, inclusive and safe approach, where children's acquisition of fundamental movement skills is of high priority through too fully understating all sports, dance, gymnastics & swimming.
All Saints' are proud members of Association for Lewisham Primary School Sport (ALPS) and participate in the school games competitions from year 3-6. Through out each term we also hold intra school competitions where the children get a chance to compete among each other.
There are a variety of lunch clubs & after schools clubs providing the children with the opportunity to take part in sports outside of school. The wide range of sports offered ensures that there is an option for everyone at all ages.
If you are interested in arranging a sporting fixture (sports other than football also considered!) please contact me.
Lee Gibbs
PE Coordinator
School Games Mark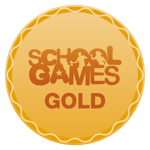 All Saints' Church of England Primary School Blackheath achieved Gold award in the most recent year School Games Mark was awarded.
Recent events
yr 4
13th October 2021
football
Skipping Personal Challenge
1st June 2021
How many skips in 30 seconds over 4 weeks Winners is the biggest difference most improved
Quad Kids Athletics Y5&6
19th May 2021
Quad Kids Athletics Sprint Long run Long Jump vortex throw
Want to find out more?
Visit the All Saints' Church of England Primary School Blackheath website to learn more about the school