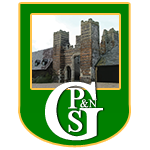 Garlinge Primary School and Nursery
Our school is situated in the seaside town of Margate. We have a passion for sport and love to compete. Follow us on twitter @TeamGarlinge
PERSEVERANCE ASPIRATION RESPECT TEAMWORK
At Garlinge Primary School and Nursery, our vision is to embed our school values of perseverance, aspiration, respect and teamwork through access to high quality PE and School Sport and daily opportunities to engage in informal physical activity.
We offer an inclusive, broad, varied and progressive curriculum with a multi abilities focus. We aim to develop our pupils physically, creatively, socially and emotionally and our expectation is that all pupils understand the importance of living a healthy, active lifestyle.
Our inclusive ethos exists to ensure that all pupils have a chance to shine
GO TEAM GARLINGE!
School Games Mark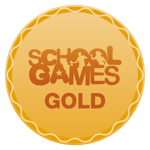 Garlinge Primary School and Nursery achieved Gold award last year.
Recent events
Thanet Passport Athletics Champs
10th July 2019
New to calendar, year 5/6 adaptation of super 8's
Boccia
9th July 2019
Inclusive event
Passport Girls Cup
28th June 2019
Want to find out more?
Visit the Garlinge Primary School and Nursery website to learn more about the school