Handcross Primary School
We want every child to feel safe, happy, respected, cared for and to have a sense of belonging. We take pride in our in-depth knowledge of each child. In a nurturing atmosphere, we build the confidence of each individual so that they thrive and are able to achieve their absolute best in every aspect of a broad and balanced curriculum. We have very high expectations of the achievement of every individual and are particularly proud of the additional provision we make for very able and gifted children. The children enjoy a very rich and exciting curriculum based on their interests and first hand experiences. We also provide a very full range of extra-curricular activities and we have good quality wrap-around care.
 The best way to find out more about us is to visit the school. Please make an appointment with our Headteacher and we will take you on a tour of the school. We will give you a warm welcome – people always comment on this! 
School Games Mark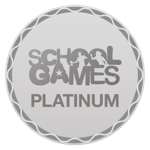 Handcross Primary School achieved Platinum award last year.
Recent events
Yr 4/5 Cricket Festival
7th May 2020
Girls Football Festival
29th April 2020
Tag Rugby Festival & Comp
1st April 2020
Want to find out more?
Visit the Handcross Primary School website to learn more about the school