Hermitage Primary School
Hermitage Primary School
Hermitage Primary School inspires others to encourage younger pupils to reach their goals. Our slogan (s.h.i.n.e.s.) helps children discover who they are.school events strides children to be involved in more sports activities and to have a healthy lifestyle.Our sports ambassador are helpful and are open to help anyone who needs it.
School Games Mark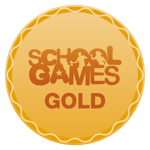 Hermitage Primary School achieved Gold award in the most recent year School Games Mark was awarded.
Recent events
Dynamo Cricket
18th July 2023
Multiskills KS1
18th July 2023
Want to find out more?
Visit the Hermitage Primary School website to learn more about the school