Huish Episcopi Primary School
Actively inclusive in our sports delivery and always involved in all sports.
At Huish Episcopi Primary School we offer a very rich provision for Physical Education
Not only do we plan our curriculum carefully so that children gradually learn a range of skills but we also encourage them to access a range of different sporting activities both within school and outside. Throughout the year we take part in a wide variety of intra and inter school sports competitions and festivals.
For intra sports every child is put into a colour team and takes part in competitions linked to the PE curriculum.
Sports teams take part in inter school sports competitions and festivals throughout the year.
Children also have the opportunity to participate in different sports on and off site such as contemporary dance, archery, outdoor adventure, rugby and yoga.
School Games Mark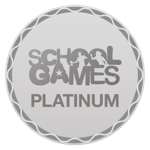 Huish Episcopi Primary School achieved Platinum award in the most recent year School Games Mark was awarded.
Recent events
ESFA U11 Football Competition - Year 5/6 - Small Schools - South Somerset
13th January 2022
ESFA U11 Football Competition - Year 5/6 - Small Schools - South Somerset
ESFA U11 Football Competition - Year 5/6 - Girls - South Somerset
16th November 2021
ESFA U11 Football Competition - Year 5/6 - Girls - South Somerset
One Global Run Relay
15th October 2021
One Run Global Schools Day – Friday 15th October is the dedicated schools day! Teachers and pupils all over the world are going to be running, walking and moving for 15+ minutes in a mission to unite the globe. Your school can be part of this historic global event too! Sign up for FREE and put your school on the map (literally, your school lights up on the map 😊). SASP have their own page for you to sign your school up Full details are below: Details: The idea is simple: the relay run starts in New Zealand/Samoa and travels across the globe - linking schools and countries together as they complete the challenge. Any form of movement counts - walk, run, scoot, cycle, powerchair, etc) is on Friday 15th October and lasts for 15 minutes (and can be done at any time during that day). We would like as many Somerset schools to get involved as possible by signing up via the SASP website (links provided in the attached document) and completing the challenge - which is FREE. By signing up you will be able to see your school light up when you have completed the challenge on the map (doing your bit to pass the baton on) - similar to tracking Santa across the globe at Christmas!! I hope that this sounds like something that your pupils would enjoy being part of and, although we are interested in the activity element - there are wider learning opportunities around geography, religion, cultures, etc which could be built into your school day if you so wished. For more info and a video to show the children head to https://onerun.global/t/somersetactivityandsportspartnership. It's time to put Somerset on the map! 🌎
Want to find out more?
Visit the Huish Episcopi Primary School website to learn more about the school