Huish Episcopi Primary School
Actively inclusive in our sports delivery and always involved in all sports.
At Huish Episcopi Primary School we offer a very rich provision for Physical Education
Not only do we plan our curriculum carefully so that children gradually learn a range of skills but we also encourage them to access a range of different sporting activities both within school and outside. Throughout the year we take part in a wide variety of intra and inter school sports competitions and festivals.
For intra sports every child is put into a colour team and takes part in competitions linked to the PE curriculum.
Sports teams take part in inter school sports competitions and festivals throughout the year.
Children also have the opportunity to participate in different sports on and off site such as contemporary dance, archery, outdoor adventure, rugby and yoga.
School Games Mark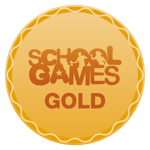 Huish Episcopi Primary School achieved Gold award last year.
Recent events
Olympic Sports Day
21st June 2019
Levels Academy Trust Olympic Sports Day
CLP Athletics
20th June 2019
Y3/4 Football
11th June 2019
Want to find out more?
Visit the Huish Episcopi Primary School website to learn more about the school