Marian Vian Primary School
Marian Vian Primary School is a three form entry school situated in Elmers End, London Borough of Bromley. It is a school committed to promoting active healthy lifestyles provision to all pupils and is an active participant within borough sports competition initiatives.
The school is larger than average for a primary school but has a strong, tight-knit community feeling where every child's efforts are valued, curiosity is fostered and a myriad of exciting experiences are undertaken in a disciplined, respectful atmosphere. The varied and stimulating experiences that are provided endeavour to make learning fun and memorable whilst always striving for the highest possible standards.
School Games Mark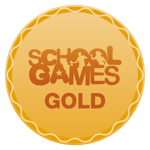 Marian Vian Primary School achieved Gold award in the most recent year School Games Mark was awarded.
Recent events
Year 5/6 Bees Netball (formerly High Five)
5th October 2022
Year 5/6 Bees Netball (formerly High Five)
YR 4/5/6 Large School Athletics - CLOSING DATE WEDNESDAY 22nd JUNE
28th June 2022
YRS 4/5/6 Medium Schools Athletics Individual Finals taking place on Tuesday 12th July 12-3pm
Year 6 Girls ONLY Transition Netball Competition - 7 A side
21st April 2022
Year 6 Girls Only Transition Netball Tournament. 7 A Side PLEASE BRING A SET OF YOUR OWN BIBS
Want to find out more?
Visit the Marian Vian Primary School website to learn more about the school