Our Lady Immaculate Catholic Primary School
Our Lady Immaculate, located in the Royal Borough of Kingston-upon-Thames, is a welcoming two-form entry Catholic primary school.
At Our Lady Immaculate (O.L.I), we value the role of sport highly and strive to provide our pupils with high quality PE and sport provision.
Pupils from across a range of year groups have the opportunity to participate in inter-school sports events on a regular basis. For 2017/18 we again improved our position on the Borough's sport participation league table reaching 5th place out of 39 local primary schools. For the upcoming year we are looking forward to further working towards providing new and exciting opportunities for our pupils.
In March 2017, our Year 6 Girls Football team won the London Youth Games as they were crowned as the best team in London, We have had many other successes in recent times which has included becoming Basketball Borough champions and bronze medalists in middle-distance running.
For 2017-2018 (and for the second year in a row) O.L.I achieved the school games Gold mark; a mark which was well deserved and a result of the wonderful sports participation that was enjoyed during the course of the academic year.
School Games Mark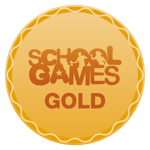 Our Lady Immaculate Catholic Primary School achieved Gold award in the most recent year School Games Mark was awarded.
Year 6 Sports Captains- February 2021
As mentioned in last month's newsletter, the Year 6 Sports Captains have been busy endorsing the exercise schemes already in place in school as well as creating their own ideas.
Recent events
Kingston Primary Schools Football Competition, Yr 4 boys
22nd February 2023
Kingston Primary Schools Sportshall Athletics competition - Yr 5 & 6
23rd November 2022
Winning team will go on represent Team Kingston in the London Youth Games
Kingston Primary Schools Football competition - Girls Yr 3 & 4
16th November 2022
Want to find out more?
Visit the Our Lady Immaculate Catholic Primary School website to learn more about the school