Poulton-le-Fylde the Breck Primary School
We are a medium-sized primary school of 323 pupils. The staff are all committed to making a difference to everyone in our school community by promoting healthy and active lifestyles. We are a 'get up and give it a go' school that encourages participation by all, regardless of ability.
Our aim is to provide the best possible educational experience for the children – one where they will develop positive attitudes to themselves, to others and to the communities they contribute to. We do this by having high expectations of them and of ourselves, by encouraging children to be independent, confident individuals and by encouraging them to make the most of the opportunities provided for them.  Of course we want the children to fulfil their potential and achieve highly, we also recognise how important it is for them to be happy and so provide a warm and welcoming environment for all.
School Games Mark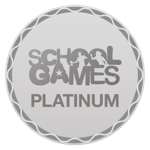 Poulton-le-Fylde the Breck Primary School achieved Platinum award in the most recent year School Games Mark was awarded.
Recent events
SPAR Lancashire School Games
5th July 2022
Event with competitions, festivals and invitational activities to inspire young people to have fun, develop their skill and take part in competitions.
Year 3-8 Virtual Sportshall Athletics Competition
18th December 2020
Fylde Coast Champions League Finals 2020
26th February 2020
Fylde Coast Champions League Finals 2020
Want to find out more?
Visit the Poulton-le-Fylde the Breck Primary School website to learn more about the school