Salmestone Primary School
At Salmestone, we are passionate about, 'Shaping The Future of Young Minds'. We want our children to be equipped with the personal and academic skills to be successful individuals. At Salmestone we aim to deliver a high quality of PE and Sport across the school. All children able to access the lessons and clubs we offer. In our sports lessons we always promote the school games values ensuring all children know what they are, so all children who represent us in school competitions can demonstrate these values. We also pride ourselves on our own school values: COMMUNITY, INSPIRATION, ACHIEVEMENT, PERSEVERANCE. Community We believe we are stronger when working together. Inspiration We believe igniting the passion inside leads to exciting opportunities. Perseverance We believe in trying new things and never giving up. Achievement We believe in personal, emotional and academic success.
As a member of The Kemnal Academies Trust (TKAT) we are committed to providing outstanding academic provision for our pupils.
School Games Mark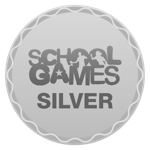 Salmestone Primary School achieved Silver award in the most recent year School Games Mark was awarded.
Recent events
5/6 Dodgeball
24th November 2021
Primary Travel Challenge
9th October 2020
Thanet Passport Athletics Champs
8th July 2020
New to calendar, year 5/6 adaptation of super 8's
Want to find out more?
Visit the Salmestone Primary School website to learn more about the school