St John's Church of England Primary School
St John's Waterloo Primary is a small school with big aspirations. We are currently using our school sport funding to increase competitive opportunities and develop more access to high quality physical education for all our staff and students.
We are extremely proud of our school. St. John's is a one-form entry primary school with a talented and dedicated team of teachers, support staff and governors. We are committed to working in partnership with all our parents to provide the best possible education so that all our children can achieve their full potential as unique individuals.
St. John's has a strong, caring and inclusive Christian ethos where every child really does matter. We provide a stimulating, nurturing and safe environment in which our children feel secure, happy and cared for. We provide a broad and creative curriculum teaching our children to be responsible, caring, global citizens of tomorrow.
School Games Mark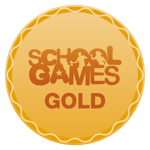 St John's Church of England Primary School achieved Gold award last year.
Recent events
Sports afternoon v St Edmunds
16th July 2019
Sports afternoon v St Edmunds
9th July 2019
Leadership Workshop
2nd July 2019
Workshop to select the SSOC and playground leaders for next year.
Want to find out more?
Visit the St John's Church of England Primary School website to learn more about the school