St Paul's CofE Primary School
Welcome to St Paul's C of E Primary School St Paul's is a happy school which provides children with a safe, secure and stimulating learning environment. Our hard working, dedicated staff understand that you want the very best for your child and we are committed to meeting the needs of every student during the time that they spend with us. By working in partnership with parents and carers we aim to enable every child to fulfil their potential academically, spiritually and socially.
St Paul's School believes that Physical Education is an essential part of a child's educational development. St Paul's aims to develop a balanced program offering a variety of activities to enhance fundamental skills in Physical Education. Positive participation in physical education will enable children to build, self-esteem, team work and positive attitudes in P.E.
We aim to: -
Develop confidence, skills and knowledge. -
Pursuit for excellence -
Be Proud of achievements. -
Promote fair play and respect. -
Educate children to improve health and wellbeing. -
Provide quality opportunities for children outside of school time.
Nelson Mandela (25th May, 2000): 'Sport has the power to change the world. It has the power to inspire. It has the power to unite people in a way that little else does.'
School Games Mark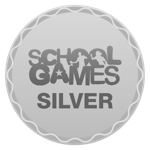 St Paul's CofE Primary School achieved Silver award last year.
Recent events
St Pauls Games Day
17th July 2019
Who school games day were children take part in different comp including athletics
West Trust Girls Football A and B team League
2nd July 2019
West Trust Girls Football comp including all of the west trust schools
Yr 3/4 Quick Sticks Comp
3rd June 2019
Year 3 and 4 after finishing their unit of quick sticks had a in school competition run in school games format
Want to find out more?
Visit the St Paul's CofE Primary School website to learn more about the school