St Peter's Catholic Primary School
Welcome to St Peter's Catholic Primary School
We have 210 pupils on roll with 120 in KS2.
Please scroll down to view our blogs from this year so far. We have been very busy!
School Games Mark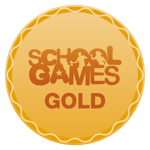 St Peter's Catholic Primary School achieved Gold award last year.
Recent events
Boccia
1st February 2019
Boccia round robin competition.
Football
15th January 2019
Round Robin League format at South Yorkshire Under 9's Football
After school Volley ball Competition
14th December 2018
Teams were made up from pupils attending the after school club who them played in a round robin tournament, playing each team once.