St Peter's Catholic Primary School
Welcome to St Peter's Catholic Primary School
We have 210 pupils on roll with 120 in KS2.
Please scroll down to view our blogs from this year so far. We have been very busy!
School Games Mark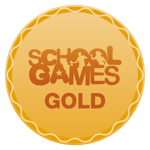 St Peter's Catholic Primary School achieved Gold award last year.
Recent events
School Games Day
17th June 2019
St Peters annual sports day- children are split into 4 houses to compete in a carousel of activities. Who will be crowned winners.
Y4 Cricket
7th June 2019
Year 4 Cricket 7.6.19 Following our cricket lessons the pupils competed against each other to show off and put their skills into action. Having been split into 4 teams Team 3 were the eventual winners scoring 172 runs. 2nd were team 1 with 163 runs, team 4 were 3rd with 160 runs and team 2 were 4th with 56 runs. Well done to Reece, Nicol, Luumuno, Ava and Aleena who made up team 3.
Y4 Hockey
3rd May 2019
Y4 Hockey Competition 3.5.19 After completing their hockey unit, Y4 competed in teams against each other to show case the skills that they had developed. Following a round robin tournament the eventual winners were the Yellow Team. They were followed by Red, Blue and Green. The winning squad consisted of Ava, Ariaana, Josh, Alena, Myles Ola and Ebube. Well done to all of the pupils for their hard work.