Tatworth Primary School
Welcome to Tatworth Primary School. On behalf of the pupils, staff, parents and governors of Tatworth Primary School, I would like to welcome you to a school community where 'Love of Learning and Working Together' permeates everything that we do. Our children strive to 'Achieve and Shine' and reach their full potential in a supportive and encouraging environment.
http://www.tatworth.somerset.sch.uk/wp-content/uploads/2018/06/No-36-Newsletter-2018.pdf
Please have a look at Wellbeing Week this is just part of the fun sporting activities that take place at Tatworth
School Games Mark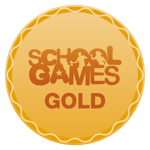 Tatworth Primary School achieved Gold award in the most recent year School Games Mark was awarded.
Recent events
BEE Netball Competition - Year 5/6 - Large Schools - South Somerset
29th March 2022
BEE Netball Competition - Year 5/6 - Large Schools - South Somerset
South Somerset + Mendip Schools Key Steps Gymnastics Competition
22nd March 2022
I am aiming to run a Key Steps Gymnastics competition which will lead through to County Finals. The competition for the South Somerset + Mendip Schools Key Steps Gymnastics Competition will be on the 22 March. The full details are below, can you please advise if you would like to enter and if so which year groups. I am limited on numbers so the event is first come first served. The competitions and timings are: 9am to 11am - Key Steps 1 (Years 1 & 2) 11am - 1pm - Key Steps 2 (Years 3 & 4) 1pm - 3pm - Key Steps 3 (Years 5 & 6) The Location for the event will be at the fabulous Spirit Gymnastics Club Facility in Yeovil (Spirit Gymnastics Academy | Yeovil (spiritacro.com)) Spirit Gymnastics Academy | Yeovil Welcome to Spirit Gymnastics Academy, the premier Acrobatics club serving south Somerset and north Dorset, and home to award-winning display group Acrofusion. Contact us now to arrange your free trial. www.spiritacro.com 1 Seaton Mews West Hendford Yeovil BA20 2AG The routines for the event are detailed at: key-steps-floor-routines-and-vault.pdf (sasp.co.uk) To be eligible to compete gymnasts must not receive more than 2 hours coaching outside of school - we do check. There is no individual competition this year. Qualification for County Finals The top 2 from each age group competition will qualify for the Somerset County Finals on the 5 April - also at Spirit Gymnastics 😀
South Somerset Dodgeball Qualifier
24th January 2022
South Somerset Schools Championship that will take place on Monday 24th January 2022 at Richard Huish College, South Road, Taunton TA1 3DZ. The events are open to children in year 6 or below, and provide a great competition opportunity to support the new inclusive, festival format School Games. The Schools Competition Page and Schools Championships Guide provide all the information schools need regarding the competition. Invoices and the event schedule will be sent once the event is full or we reach the entry deadline.
Want to find out more?
Visit the Tatworth Primary School website to learn more about the school