Victoria Community School
Our purpose, in partnership with the whole community is to successfully educate, inspire and enrich our future generations by engaging all children with effective and inclusive teaching through a stimulating and meaningful curriculum.
Victoria Community School prides itself on its fully inclusive values and practice. The school reflects the diversity of the Community it serves. It is welcoming to all of the community adults and children alike.
The children who come here are enthusiastic learners who enjoy being here. Everyone is made to feel welcome and everyone has a contribution to make. The children are provided with a safe and secure environment and are nurtured so that they are able to thrive and become confident in their own abilities.
School Games Mark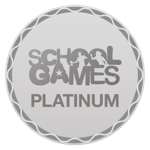 Victoria Community School achieved Platinum award last year.
Recent events
Year 3/4 Mini Tennis
12th May 2020
Year 5/6 Tag Rugby
29th April 2020
Year 5/6 High 5 Netball
23rd April 2020
Want to find out more?
Visit the Victoria Community School website to learn more about the school