Wilbury Junior School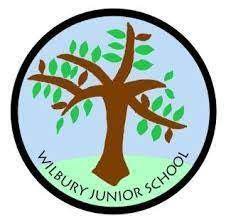 Wilbury Junior School is a three form entry school, of around 275 children, with a very diverse catchment. Our aim through School Games is to improve the quality and quantity of physical activity at Wilbury and provide enriched positive experiences of both in school and out of the school day, to nurture a lifelong love of PE and physical activity.
At Wilbury, we have designed a PE curriculum that aims to go beyond National Curriculum guidelines; creating a subject which develops both new and existing skills in all children. Throughout their time at school, each pupil will be taught the fundamental movements – which are vitally important in their development, not only in PE, but in other subjects too. This approach allows pupils to develop a high level of physical literacy, which can be transferred into numerous sports, physical activities, and general healthy play.
Recent events
Inclusion Festival
24th November 2023
Schools can bring up to 8 children to attend. This is an inclusive festival for pupils with additional support needs; pupils do not need to have long-term learning difficulties or disabilities. The festival will provide children with extra help / support so they can get the most out of the activities.
U11 Handball Competition
22nd November 2023
U11 Handball competition - 5 a side, squad of 8. 2 Girls must be on court at all times.
U11 Basketball Competition
3rd November 2023
This event is part of the nationally funded School Games programme. This is a Compete Event for engaged and active students, including a pathway to a county final .
Want to find out more?
Visit the Wilbury Junior School website to learn more about the school