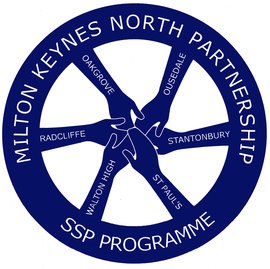 MK North SGO Area
MK North School Sports Partnership
The Milton Keynes Schools Sport Partnership work with and support the school staff and pupils within the primary and secondary schools of Milton Keynes, to achieve self-sustaining improvement in the quality of PE and sport in schools.
Due to the COVID-19 outbreak and recent government requirements our events will be run virtually. We will update this as further guidance is received.
During this period of home learning we have launched our NEW online challenge platform :
To access:
MK Festivals for the Spring Term:
Still running this term.........
KS1 Dance click here
KS2 Dance click here
KS3 Dance click here
Skipping Challenge You will find all the details online here: https://youtube.com/channel/UC1KN5w5KMI8t_eNktsETW_A
If you can let us know how many children have participated in the challenges via this link
New for this term................
Basketball
Dodgeball
Handball
Football
Netball
PMLD Sensory Football