Athletics
Athletics is a collection of sporting events that involve competitive running, jumping, throwing, and walking. The most common type of athletics competition is track and field, but also includes road running and cross country events.
Continue reading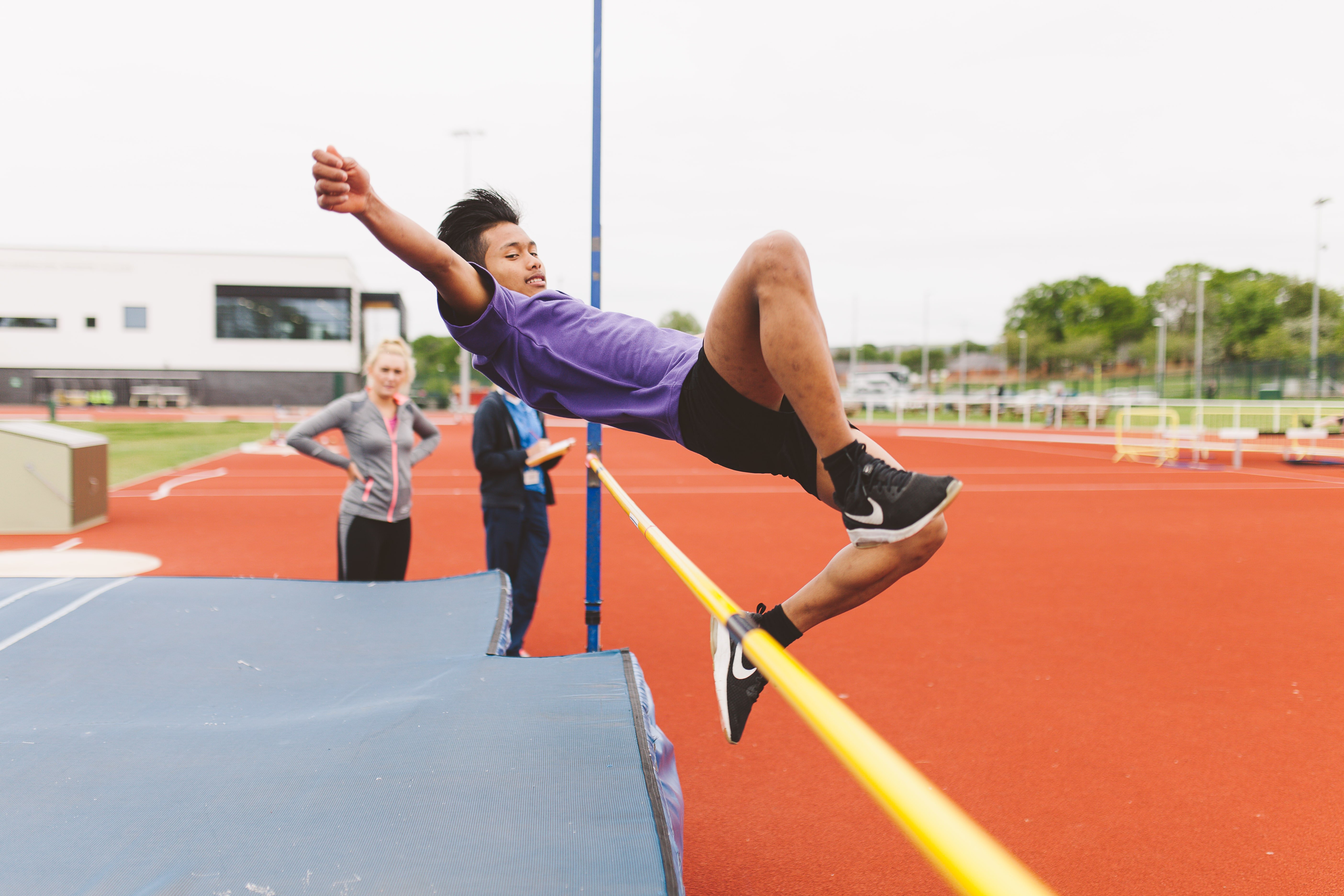 The Basics
Athletics events are usually relatively simple to run, with the winner determined by who runs or walks an allotted distance the quickest, or who jumps or throws something – such as a shot put or a javelin – the furthest.

Events are divided by different disciplines, with races run from anything between 100 metres and the 26.2 miles of a marathon. There are also different variations of jumping events, including long jump, triple jump or pole vault.

Whilst events are traditionally run as individual competitions, there are team variations, such as a relay race – which involve passing a baton between team members over the course of a race. 

History
Athletics has been a cornerstone of the Olympic Games since its inaugural edition in 1896. It has also been in every Paralympic Games since the disability competition was introduced in 1960.

The most successful Olympic athlete is Finnish long distance runner Paavo Nurmi, who won nine gold medals and three silver medals between 1920 and 1928. Only swimmer Michael Phelps has won more gold medals.

Team GB have won 201 Olympic athletics medals, more than twice as many as in any other sport, with 55 of those medals gold. Only the United States, with 801, have won more Olympic athletics medals than Team GB. 

Famous Competitors
Usain Bolt – also known as the fastest man alive, the Jamaican sprinter holds the world record in the showpiece 100 metre race, having run a time of 9.58 seconds in Berlin in 2009. Bolt completed an unprecedented 'triple triple' at the Rio Games in 2016, winning the 100m, 200m and 4 x 100m relay events for the third time, although the 2008 relay win has since been repealed. 

Sir Mo Farah – Great Britain's most successful ever athlete, the long distance runner won both the 5,000m and 10,000m events at London 2012 and Rio 2016, earning him a knighthood in the 2017 New Year's Honours list. The six-time World Championship gold medallist is also known for his trademark pose, the 'Mobot', which has been copied by school children up and down the country.

National Governing Body
UK Athletics – please click here for more information.
Formats
Intra-School Primary: Competition Card 

Intra-School Primary: Challenge Card

Intra-School Secondary

Local Inter-School

In order for a competition to be considered part of a School Games provision, it must follow a School Games format. All School Games registered users have access to our sport formats and can access the formats for this sport by clicking the button below. Alternatively, you can download the full Athletics format pack by clicking here. 
Access athletics formats
Register or go to your dashboard to see these formats