Boxing
A combat sport fought by two combatants wearing gloves. The amateur version involves athletes wearing protective headgear. The concept of 'prize-fighting' originated in Great Britain and the United States.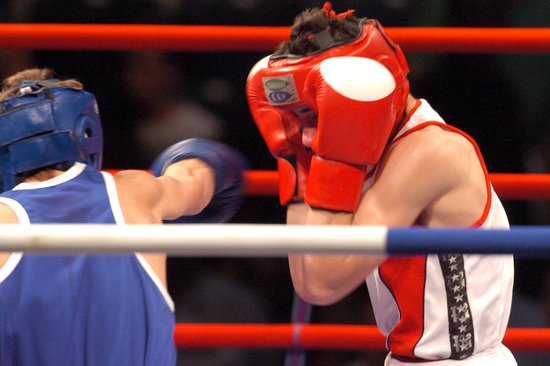 What is boxing?
Boxers wear either red or blue strips, protective head guards and gloves weighing 10 ounces. Bouts are decided by ringside judges and the result is based on the number of punches that land in a 'target area'.
Boxers are usually limited to three 3 minute rounds or less, as opposed to ten or 12 rounds in professional boxing. The winner of the bout is the boxer with the most points.
Find out more about how to run boxing formats.

Equipment needed
Boxing gloves
Cones
Stopwatch
Bibs
A brief history of boxing
The sport of boxing is more than two thousand years old and traces its origins back to Ancient Greece. It has been incorporated in the modern-day Olympic Games since 1904, with women's competitions also introduced in London in 2012.

Team GB are the third most successful Olympic nation in boxing with 62 medals, 20 of which have been gold. Only the United States and Cuba have been more successful – with 114 and 73 medals respectively.

Get involved
The School Games is inclusive to all young people and provides opportunities for everyone to get involved, either within school, against other local schools, or at county or regional level.
School Games Organisers
School Games Organisers (SGO) help schools coordinate appropriate competitive opportunities for all young people from Key Stage 2-4, to recruit, train and deploy a suitable workforce, and to support the development of club.
Sign up to find your local SGO
School Games formats
Learn more about the School Games formats suitable for boxing competitions:
Quick and easy boxing activity resources
We don't currently have any resources related to this sport.
See all resources