National Fitness Day on Wednesday 23rd September 2020
The whole school took part in National Fitness Day this year at 10AM we all completed 10 minutes of exercise. These included star jumps, jogging, squats and lunges, the teachers joined in as well to make sure everyone in school was active on National Fitness Day!
Breckon Hill Primary School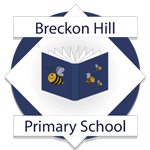 Welcome to the profile of Breckon Hill Primary School. We want our children to learn together and fulfil their potential, laying the foundations for a lifelong journey of discovery and exploration. We want them to enjoy learning through an active and challenging curriculum.
Want to find out more?
Visit the Breckon Hill Primary School website to learn more about the school