Breckon Hill Primary School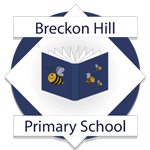 Welcome to the profile of Breckon Hill Primary School. We want our children to learn together and fulfil their potential, laying the foundations for a lifelong journey of discovery and exploration. We want them to enjoy learning through an active and challenging curriculum.
We are a happy and positive school where diversity is celebrated. We are very ambitious for all of our pupils and encourage everyone to be the best they can be.
As a school we offer a wide range of sporting activities for the children starting before school in breakfast club, while in lessons and also by taking part in our after school clubs.
Throughout the school our children can take part in a wide range of sports including:
Football
Rounders
Gymnastics
Athletics
Dodgeball
Netball
Golf
Tennis
Table Tennis
Orienteering
Dance
Basketball
Cricket
Tag Rugby
Handball
Swimming
Badminton
Volleyball
Hockey
We encourage all children to try their best and we strive to push children all the way to maximise their potential.
We do this in every day P.E lessons, breakfast/after school clubs and through external competitions against other schools.
School Games Mark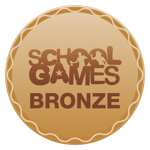 Breckon Hill Primary School achieved Bronze award in the most recent year School Games Mark was awarded.
Recent events
Middlesbrough Y5/6 Sports Hall Athletics
15th November 2022
AM and PM Events
Middlesbrough Girls Tag Rugby
5th October 2022
Middlesbrough Boys Tag Rugby
4th October 2022
Want to find out more?
Visit the Breckon Hill Primary School website to learn more about the school