Y5B have written a blog post about what they have been doing in PE this half term.
This half term we have been learning how to play hockey. We have learnt lots of new skills including how to control the ball how to tackle other players, and how to save shots.
We have also been learning how to play badminton, how to hold the racket, how to hit the shuttle using back hand and forehand strokes, how to pass the shuttle and we have been trying to hit the shuttle more accurately.
"I enjoy playing hockey so I'm learning new skills,"
"I enjoy passing the tennis balls."
"We get exercise and stay healthy,"
Breckon Hill Primary School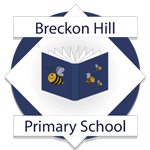 Welcome to the profile of Breckon Hill Primary School. We want our children to learn together and fulfil their potential, laying the foundations for a lifelong journey of discovery and exploration. We want them to enjoy learning through an active and challenging curriculum.
Want to find out more?
Visit the Breckon Hill Primary School website to learn more about the school