Y6T have written a blog post to describe what they have been doing during PE this half term.
In PE this half term, we have been learning about tennis. We have learned the importance of control in-particular with a racket and a ball and we learned how to watch the ball to improve accuracy. The best part of this topic was learning how to pass the ball between partners accurately as the ball kept dropping at first.
Breckon Hill Primary School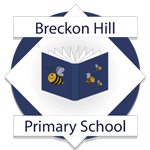 Welcome to the profile of Breckon Hill Primary School. We want our children to learn together and fulfil their potential, laying the foundations for a lifelong journey of discovery and exploration. We want them to enjoy learning through an active and challenging curriculum.
Want to find out more?
Visit the Breckon Hill Primary School website to learn more about the school