Year 4 Dance - Dec 2019
Dec 2019 - Dance Year 4- The culmination of lots of hard work and enthusiasm by Year 4 resulted in this video showing a varied and interesting dance interpretation which the children clearly enjoyed. Well done to all involved.
Breckon Hill Primary School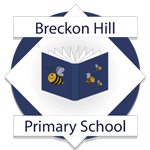 Welcome to the profile of Breckon Hill Primary School. We want our children to learn together and fulfil their potential, laying the foundations for a lifelong journey of discovery and exploration. We want them to enjoy learning through an active and challenging curriculum.
Want to find out more?
Visit the Breckon Hill Primary School website to learn more about the school