Badminton Festival @ MHA Friday 11th October 2019
We bought two teams to the Badminton event at Mark hall and the 2 teams are through to the finals in January. All of the children learnt how to keep score of a badminton game and how to serve the correct way at school before we brought them to the competition. Our children done fantastically well & are now through to the Essex finals in January. We are so proud of the students and there will be a BADMINTON club at BURNT MILL SCHOOL EVERY MONDAY from 3.30-4.30 to practice with the big high ceilings so the shuttlecock does not hit the roof. If anyone is interested in going to start or improve their badminton skill, please come & get a letter off Miss Jordan, Mr Kirk or Miss Harris.
They had a lot of fun playing Badminton as it was something different to the usual sports that we played, they really enjoyed playing against other schools competitively , however they were a little bit nervous when playing. We got some great rally's from everyone at the festival and some of our games were so close. We both got into the semi finals, we won against both Freshwater's and Millwards , but the scores were so close in some of the games we won 15-14 so it was a great semi finals.
Team A :Tyler, Archie, Ailie, Jasmine
Team B:Oliver, Samia, Spencer & Victoria
Group 1
Milwards – 12 points
Freshwaters – 10 points
Little Parndon – 8 points
The Downs - 6 points
Harlowbury 3 – 4 points
Group 2
Cooks Spinney A – 9 points
Harlowbury 2 – 7 points
St Albans – 5 points
The Downs 3 – 3 points
Group 3
Harlowbury 1 – 9 points
Cooks Spinney B – 7 points
The Downs – 5 points
St Lukes – 3 points
The top four teams, progressed to two separate finals, where Cooks Spinney A triumphed over Milwards; and Cooks Spinney B outscored Freshwaters; both victors will represent Harlow at the Level 3 County Finals.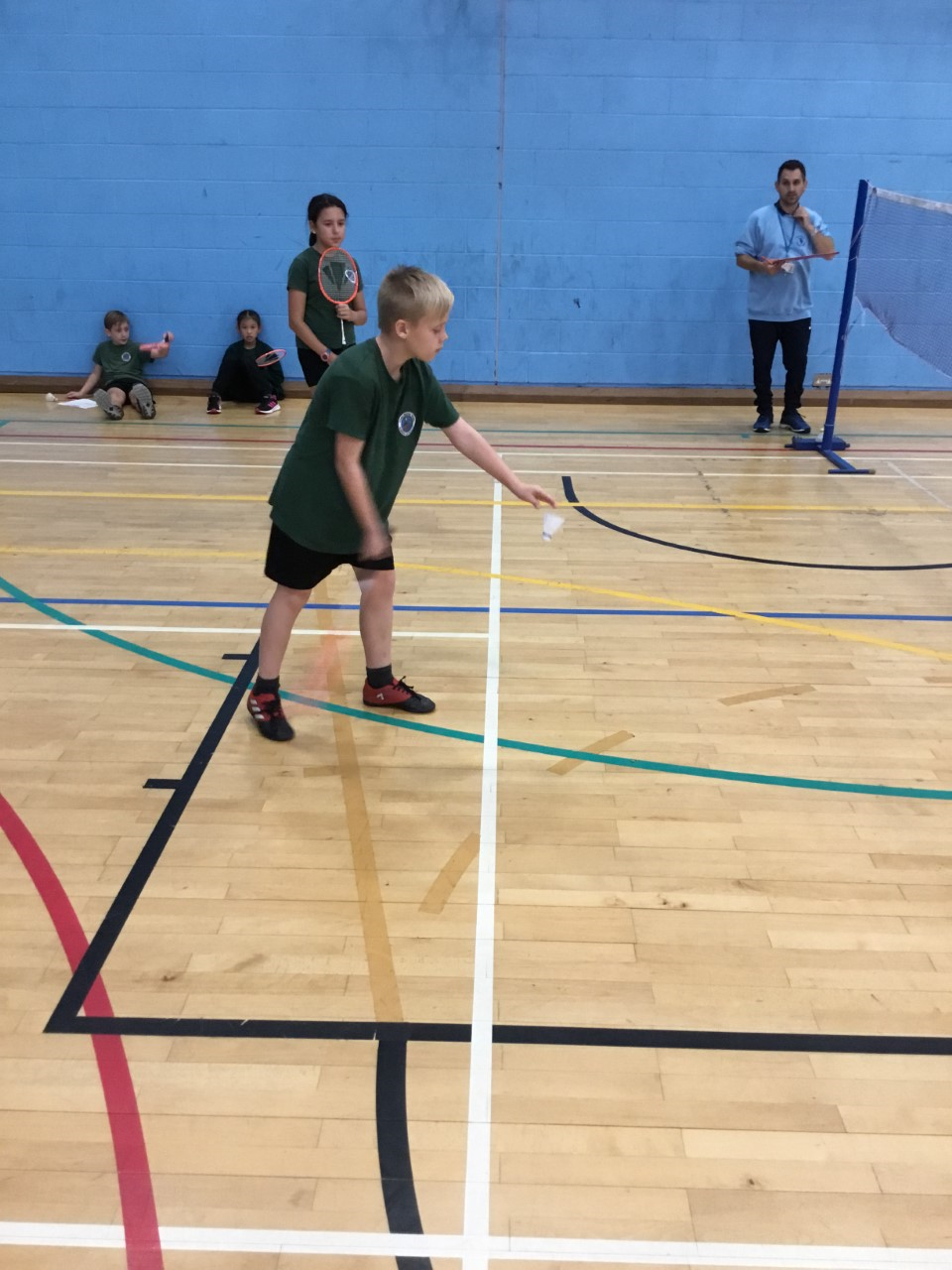 Students getting their medals & certificates presented in assembly.
Cooks Spinney Primary Academy and Nursery
PER ARDUA AD ASTRA - THROUGH ADVERSITY TO THE STARS ..to work collaboratively to create an innovative and diverse curriculum that fully engages the whole community in our relentless drive and commitment to raising standards as we continue our journey to the stars. We are part of Burnt Mill Academy Trust, a small co-operative trust of seven schools - Cooks Spinney Primary Academy, Freshwaters Primary Academy, Roydon Primary, Little Parndon Primary, Magna Carta Academy, Forest Hall School and Burnt Mill Secondary Academy.
Want to find out more?
Visit the Cooks Spinney Primary Academy and Nursery website to learn more about the school