Cooks Spinney Primary Academy and Nursery
PER ARDUA AD ASTRA - THROUGH ADVERSITY TO THE STARS ..to work collaboratively to create an innovative and diverse curriculum that fully engages the whole community in our relentless drive and commitment to raising standards as we continue our journey to the stars. We are part of Burnt Mill Academy Trust, a small co-operative trust of seven schools - Cooks Spinney Primary Academy, Freshwaters Primary Academy, Roydon Primary, Little Parndon Primary, Magna Carta Academy, Forest Hall School and Burnt Mill Secondary Academy.
PE AND SPORT AT COOKS SPINNEY
Children at Cooks Spinney are given lots of opportunities to participate in sports during and after school.  Some of the sports activities that have taken place over the last year include; netball, rounders, cricket, tag rugby, football, athletics, dodgeball, swimming, gymnastics, dance, hockey, table tennis, badminton, cross country, basketball and taekwondo. 
 By offering lots of different sports clubs and building up our PE and sport resources, we are leaving a legacy for the school community for the future.  We have already established a reputation as a 'sporty school' over a relatively short time.  We will continue to ensure that all future children have the same opportunities as our current children receive now.
In July 2017  we were awarded the Sainsbury's School Games Gold  Award which reflects the pride we take in offering children as many opportunities as possible to get involved in sport. We are providing many more opportunities for our children to participate in competitions, through BMAT events and festivals and also by regularly entering teams into to Harlow District Competitions.
School Games Mark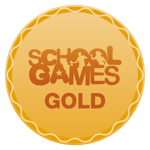 Cooks Spinney Primary Academy and Nursery achieved Gold award last year.
Recent events
Futsal Festival (Years 5 and 6)
21st September 2018
Teams of 5 players - maximum squad of 9 Afternoon of coaching and skills through small-sided matches; possible group games and semi's Futsal rules - explained as we play.
Years 1 and 2 Football Festival
21st September 2018
Teams of 5 players - maximum squad of 9 Morning of matches; possible group games and semi's Usual mini-soccer rules with halfway retreat from goal-kicks but 5-a-side.
This Girl Can Festival
20th September 2018
Come on Girls, join us for an afternoon of fun and activity as we proudly deliver our first-ever This Girl Can Festival. Schools are encouraged to send Girls from upper KS2 (years 5 and 6) who would benefit from trying a range of different physical experiences - from BounceFit, Futsal, Archery and Dance. No previous experience necessary - come along and try something new and different. Schools will need to register 4 girls in advance; staff are not required to stay.
Want to find out more?
Visit the Cooks Spinney Primary Academy and Nursery website to learn more about the school