Cooks Spinney Primary Academy and Nursery
PER ARDUA AD ASTRA - THROUGH ADVERSITY TO THE STARS ..to work collaboratively to create an innovative and diverse curriculum that fully engages the whole community in our relentless drive and commitment to raising standards as we continue our journey to the stars. We are part of Burnt Mill Academy Trust, a small co-operative trust of seven schools - Cooks Spinney Primary Academy, Freshwaters Primary Academy, Roydon Primary, Little Parndon Primary, Magna Carta Academy, Forest Hall School and Burnt Mill Secondary Academy.
PE AND SPORT AT COOKS SPINNEY
Children at Cooks Spinney are given lots of opportunities to participate in sports during and after school.  Some of the sports activities that have taken place over the last year include; netball, rounders, cricket, tag rugby, football, athletics, dodgeball, swimming, gymnastics, dance, hockey, table tennis, badminton, cross country, basketball and taekwondo. 
 By offering lots of different sports clubs and building up our PE and sport resources, we are leaving a legacy for the school community for the future.  We have already established a reputation as a 'sporty school' over a relatively short time.  We will continue to ensure that all future children have the same opportunities as our current children receive now.
In July 2017  we were awarded the Sainsbury's School Games Gold  Award which reflects the pride we take in offering children as many opportunities as possible to get involved in sport. We are providing many more opportunities for our children to participate in competitions, through BMAT events and festivals and also by regularly entering teams into to Harlow District Competitions.
School Games Mark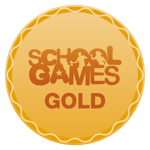 Cooks Spinney Primary Academy and Nursery achieved Gold award in the most recent year School Games Mark was awarded.
Cook Spinney Smash the Tennis finals at Harlow tennis club 10th of June 2022
Cooks Spinney smash the Tennis Finals. 15 teams who served and volleyed their way through an excellent morning of tennis at the fantastic Harlow Lawn Tennis Club. The children's enthusiasm and progression was clearly evident throughout the morning, as the ranked individuals competed in various matches for their school team. Again the standard of play was high, the children adapting their skills to make the most on the smaller sized courts, which was necessary due to the large number of entrees. David Stacey (SGO) and Will Calvert (Harlow Tennis Club) were delighted to see the tennis event return and are already making plans to offer school sessions in September with a view to expanding the tennis opportunities to more schools and pupils. The results of the Tennis Finals were as follows: Group 1 1stCooks Spinney – 9 points 2ndChurch Langley 1 – 7 points (on head to head result) 3rdSt Nicholas – 7 points 4thLittle Parndon 2 – 3 points Group 2 5thCooks Spinney 2 – 8 points 6thChurch Langley 2 – 7 points 7thThe Downs 1 – 5 points 8thLittle Parndon 3 – 4 points Group 3 9thSt Lukes – 9 points 10thSt Albans – 7 points 11thLittle Parndon 1 – 5 points 12thThe Downs 2 – 3 points Group 4 13thLittle Parndon 4 – 6 points 14thHare Street 1 – 4 points 15th Hare street 2 - 2 points
Tri-Golf event for year 6 team on the 20th May at Church Langley
Great resilience was shown by the 64 children who participated in this morning's Year 5 and 6 Tri-Golf Competition at Church Langley Primary School. The continuous rain made conditions really difficult, but the children showed amazing perseverance to rotate through 8 different golf-based activities before competing in a quick-fire competition. SGO David Stacey was highly praising of the spirit and enthusiasm of the children to 'power-through' some soaking conditions; they made huge progress in such a limited time and, despite being drenched by the end, really enjoyed themselves. Collecting results during the heavy rains proved very tricky for the adults, some scoresheets had disintegrated by the end of the event! From the scoresheets that we managed to salvage the results were as follows (lowest score = fewer number of shots required: Team Scores: 1stplace: Cooks Spinney 2 - 54 =2ndplace: Hare Street 2 - 67 =2ndplace: Purford Green 1 - 67 4thplace: Cooks Spinney 3 - 70 5thplace: Hare Street 1 - 76 6thplace: Purford Green 2 - 80 7thplace: Cooks Spinney 1 - 90 8thplace: Holy Cross – 96 = 9thplace: Potter Street 1 - incomplete = 9thplace: Potter Street 2 - incomplete = 9thplace: Little Parndon 1 - incomplete = 9thplace: Little Parndon 2 - incomplete = 9thplace: Little Parndon 3 – incomplete Individual Winners 1stplace: Joe – Cooks Spinney 2 -10 2ndplace: Molly – Purford Green – 11 3rdplace: Paddy Purford Green - 12
Recent events
Rounders for year 4
17th June 2022
We ran a rounders competition, dividing up the students into 8 teams. We have 2 classes of 30 students and everyone played every once-round robin.
Tennis Finals Years 5/6
10th June 2022
From 9.00am until lunchtime Teams of 4 pupils (2 boys and 2 girls) compete in ranked singles matches. Group stages, followed by re-pooling of teams and further ranked groupings. Winning teams to enter the TRI-CLUSTER tennis finals on Wednesday 22nd June 2022 (pm)
Rounders Finals
27th May 2022
A morning of group games, followed by an afternoon of re-pooled matches in ranked groups. Teams of 9 players - split 4 and 5 between boys and girls (either way round e.g. 5 boys and 4 girls or 4 boys and 5 girls) Rules are very complicated - to prevent issues of poor behaviour, schools need to ensure: pupils have a good understanding of the rules accompanying staff (teacher's, support staff and coaches) have a good understanding of the rules parents / spectators either have a good understanding of the rules or appreciate that the rules are complicated and they should applaud good play regardless and NOT question umpiring decisions.
Want to find out more?
Visit the Cooks Spinney Primary Academy and Nursery website to learn more about the school