An Exciting afternoon for the year 5&6 girls football team
Girls Kingston Cup Semi Final Winners
On Wednesday 13th March 2019 the year 5 & 6 Girls football team had their biggest game of the season, playing in the Kingston Cup Semi Final against Kings Oak.
After a very good start to the game Corpus Christi managed to score early in the first minute and as the game went on played some excellent passing football, being well organised and working hard together.
The game ended 9-1 to Corpus Christi having 4 different goal scorers in the game. I am really proud of how well the girls have improved in each game this season and now look forward to the Cup Final on March 29th which will be played at Molesey FC alongside our boys team who are also in the final.
Well done and keep up the hard work.
Corpus Christi Catholic Primary School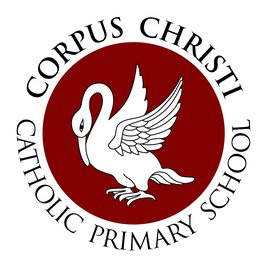 Welcome to Corpus Christi Catholic Primary School's School Games page. Here you will find information on our participation and achievements in sporting events throughout the academic year 2018/19.