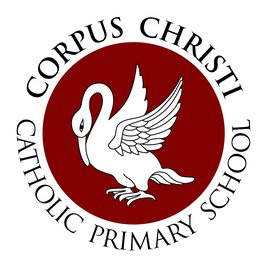 Corpus Christi Catholic Primary School
Welcome to Corpus Christi Catholic Primary School's School Games page. Here you will find information on our participation and achievements in sporting events throughout the academic year 2018/19.
Corpus Christi Catholic Primary School works closely with the Kingston School Sports Partnership and Richard Challoner Secondary School to provide a wide variety of sporting opportunities for our pupils.
Over recent years, the school has participated and had great success in sporting events from Level1 to Level 3. To see our achievements please refer to the information on our page and our school website.
We believe physical education develops a pupil's physical competence and confidence, and their ability to use these to perform in a range of activities. It promotes physical skilfulness, physical development and knowledge of the body in action. Pupils at Corpus Christi learn about the importance of healthy living and how to adopt healthy attitudes to eating and exercise.
Pupils are taught how to think in different ways to suit a variety of creative, competitive and challenging activities. They learn how to plan, perform and evaluate actions, ideas and performances to improve their quality and effectiveness. Through this process pupils discover their aptitudes, abilities and preferences, and make choices about how to get involved in lifelong physical activity.
School Games Mark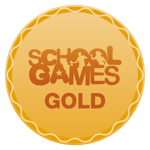 Corpus Christi Catholic Primary School achieved Gold award last year.
Recent events
Summer Relays
17th June 2020
Yr5/6 Girls Kwik Cricket
3rd June 2020
Yr6 Best/Boys Kwik Cricket
20th May 2020