Fantastic Cricket Coaching for KS2!
A Big Thank you to Surrey Cricket and to Hallan for organising and delivering cricket lessons to all of our Key Stage 2 children this term.
All classes in KS2 spent time with the Surrey coach working on different cricket skills, playing fun games and learning the different elements of the game.
The children had a great time during these sessions, playing with enjoyment whilst being active during their learning and being set challenges and goals to achieve.
"very good, wouldn't miss it for the world 10/10" (Year 6)
"I loved it as we played some great games" (Year 3)
Corpus Christi Catholic Primary School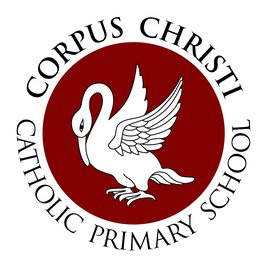 Welcome to Corpus Christi Catholic Primary School's School Games page. Here you will find information on our participation and achievements in sporting events throughout the academic year 2018/19.