Year 4/5 Girls Football Tournament 28th June 2019
Year 4/5 Girls Football Tournament 28th June 2019 held at Nailsea School by NSSPEA.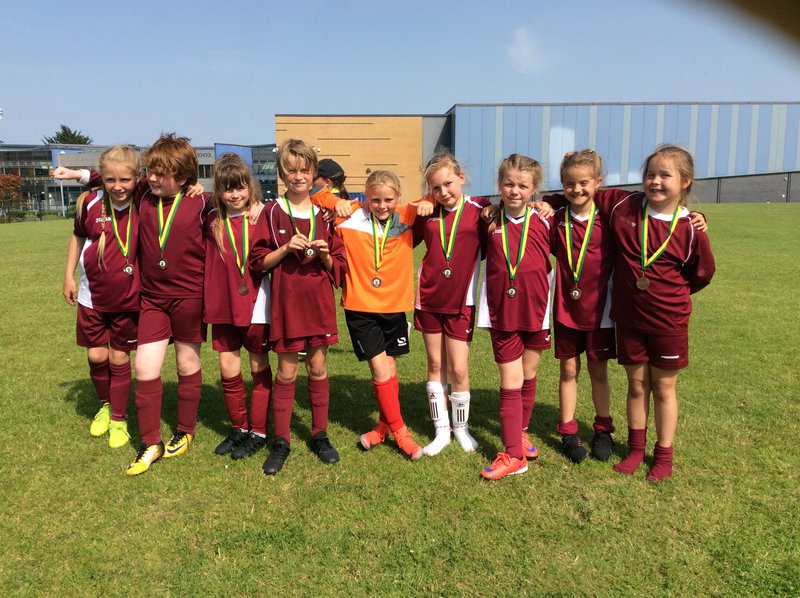 On Friday 28th June 2019 nine year 4/5 girls travelled up to Nailsea school to represent Locking Primary School in a football tournament against other schools in the North Somerset area. It was a very hot afternoon but this did not deter our team which consisted of Mia, Tayliah, Niamh.S, Sophie, Hollie (year 5) and Evie, Marlie and Emily S (year 4).
Our first game was against Yatton. This was the first time our girls had played together as a team and they did very well and were able to win this game. Next up we were against a very quick Crockerne team who managed to break free and score against us. Our next two games were against Blagdon and Northleaze where we were able to score a couple of goals. In game five we were up against a very stong MeadVale who were able to score against us and went on to win the tournament overall. Our last game was against St Annes in which we were able to score and Mia managed a hat trick!
All afternoon the sun shone providing extremely hot conditions. Our girls showed great determination and some great football. Overall Locking came third narrowly missing second position by one point!
Our thanks go out to Nailsea School and the NSSPEA for hosting and organising another well run event.
Locking Primary School
We are a very happy, sporty school who love challenge and teamwork.
Want to find out more?
Visit the Locking Primary School website to learn more about the school