We hosted our first intra-class football competitions this week!
We asked each class to make some teams up so we could organise football matches for each one. Some classes had two teams, others had three.
On Monday it was 5's day and Callum and Zaid refereed the match. All of the children played well and the final score was Super Strikers 4, The Ninjas 3.
Tuesday was Year 4's day to play and they had three teams. The first game was Mighty Slayers v Football Gods and that was a 0-0 draw. After that, Fortnite Dance Masters and Mighty Slayers played and they also drew 1-1. The final games for Year 4 was the Football Gods v Fortnite Dance Masters and Football Gods managed to score two goals making them the overall winners. These games were refereed by Eva and Ella who did a great job as it was the first time they had ever tried to referee a game.
Year 6 played on Wednesday and this was refereed by Eva and Ella again. The score was 3-2 to 6A.
Our final match of the week was Year 3 on Thursday, refereed by Callum and Zaid. The year 3 score was 2-1 to 3B.
Murdishaw West Community Primary School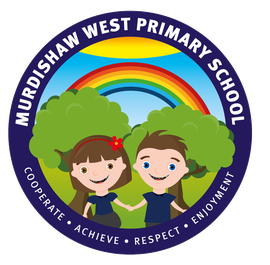 At Murdishaw West we have a set of clear values which permeate everything we do. We are very proud of how our children reflect these values and know that they will carry them forward.
Want to find out more?
Visit the Murdishaw West Community Primary School website to learn more about the school