Our first rugby session with the WIDS.
Today, we took part in a rugby session with John from Widnes Rugby Union Football Club and we really enjoyed it. We played different games on where we were put into two teams and the aim of the game was to block the other players from throwing the ball to their team mate and then we moved onto playing a version of tag rugby.
Towards the end of the session we did a range of relay races where we had to put the ball on the floor running away from out team and then pick it up running back.
After that, John gave out to medals to two children who had shown good team work and a positive attitude during the session. It was Lucas and I who were given the medals, we were really pleased and excited. The whole class had lots of fun during the session and we can't wait to do it again, Miss has told us we will be doing it again soon!
Murdishaw West Community Primary School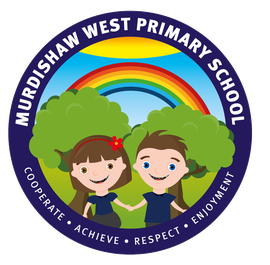 At Murdishaw West we have a set of clear values which permeate everything we do. We are very proud of how our children reflect these values and know that they will carry them forward.
Want to find out more?
Visit the Murdishaw West Community Primary School website to learn more about the school