Eat, sleep, play rounders ,repeat !
On Friday 15 June their was a year 5/6 rounders tournament. When we got to felstead primary school we started to warm-up ,once we had warmed up we started to talk tack ticks but the tack tick didnt work so we went back to our normal set up . Our first game was against flitch green who we thought was going to be tough but we beat them .They got 4 rounders and we got 5 1/2 rounders . Our second game was against Roadding blue again we beat them but it was their first tournament so they weren't too good . The score for that game was 1 1/2 to Roaddings and 7 1/2 to us . Now our third game which was against Roadding red . I'm not sure what the score was but we won and their team was really good . Ok now in to the last game , it was against dunmow st Mary's I don't remember that score either but we won .In that game it was Romilys time to bat and she hit the ball straight back to the bowler and it hit him in the eye but he was ok . Well done to the whole team as we all played great !
Stebbing Primary School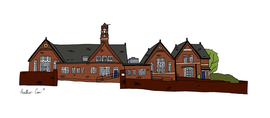 At Stebbing we offer children a safe, nurturing and supportive environment where they can grow and develop to fulfill their potential through a creative and fun learning journey. We encourage children to take ownership of their learning by providing engaging opportunities and equipping them with the skills and knowledge they need to face the challenges beyond primary school.
Want to find out more?
Visit the Stebbing Primary School website to learn more about the school