Blenheim Primary School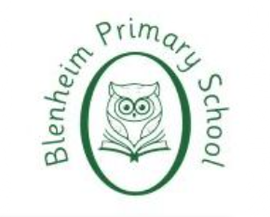 Blenheim Primary School is a member of the E21c Academy Trust and is part of a growing community where parents and staff work together in an atmosphere of cooperation to promote a love of learning and the development of the whole person. Primary School is a special time in a child's life and at Blenheim Primary we go out of our way to ensure the personal family atmosphere that we have nurtured within our school community is cherished. We have extremely high standards and expect all members of the school community to share these in order to provide our children with the very best opportunities.
PE Vision Statement
We at Blenheim Primary school believe that physical education is an essential part of a child's educational development. We believe that positive participation in physical education will enable children to build self-esteem, teamwork, and positive attitudes. We feel that by offering a variety of physical activities at Blenheim it will inspire all children to develop a love of physical activity and sport.
Through good physical education, whole school values and whole child approach, we aim to nurture confident, resilient children who will strive for their personal best with energy, creativity and a never give up attitude. We listen to our children's wants and needs and provide them with a range of active learning opportunities before, during and after school. We want to aid our children in obtaining the values and skills to celebrate and respect the success of others as well as modesty celebrating their own successes, therefore they are also able to show respect, consideration and sensitivity to the belief of others.
At Blenheim, our aim is to ensure that our delivery of physical education allows all children to have the skills and mind-set to leave primary school with the capabilities to be successful in their sporting challenges and active lifestyles at secondary school, then leading into lifelong sporting participation. We strive to educate both our children and families to develop a greater understanding on how to live healthy lifestyles and make healthy choices in a harmonious working environment, treating others how we expect them to treat us. Through their learning in health and physical education, the children will develop a positive and responsible attitude to their own physical, mental and emotional, social, and spiritual well-being.
We aim to do this by working in partnership with both the PSHE and Science curriculum. As a school, we are dedicated to ensuring healthy minds, as well as bodies and will continue to support our children's well-being to enable independent decision making to aim high and be the best they can be.
School Games Mark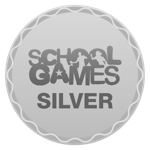 Blenheim Primary School achieved Silver award in the most recent year School Games Mark was awarded.
Recent events
Bees Netball
4th October 2023
Bees Netball 5 a side Minimum Squad 7 and Maximum 9 A Maximum of 3 Boys allowed in the Squad with ONLY 2 being on the court at any one time.
PE Subject Lead Meeting
13th September 2023
PE Subject Lesd Meeting., Welcome Back and Sports Updates, and more.....
Year 3/4 Girls Football
23rd September 2022
Year 3/4 Girls Only 6 A Side Football
Want to find out more?
Visit the Blenheim Primary School website to learn more about the school