Blenheim Primary School
Blenheim Primary School is a member of the E21c Academy Trust and is part of a growing community where parents and staff work together in an atmosphere of cooperation to promote a love of learning and the development of the whole person.
Primary School is a special time in a child's life and at Blenheim Primary we go out of our way to ensure the personal family atmosphere that we have nurtured within our school community is cherished. We provide a caring and stimulating learning environment, enabling all our children to thrive, learn and enjoy their time at school. We have extremely high standards and expect all members of the school community to share these in order to provide our children with the very best opportunities.
Physical activity, PE and Sport all play a vital role in the pupils' learning given the many life-enhancing benefits attained that address whole child development e.g. physical; mental; academic; cultural; spiritual and moral.
School Games Mark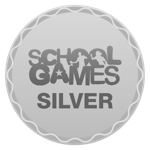 Blenheim Primary School achieved Silver award in the most recent year School Games Mark was awarded.
Year 6 Bikeability
On Wednesday the 9th October, Year 6 took part in the Bikeabilty course. They underwent training on how to make sure their bike is safe before riding and how to be safe when riding out on the roads in our community.
Year 5 and 6 Boys Football match
On the Thursday the 31st October the Year 5 and 6 boys played at home to Poverest Primary School. Our team consisted of 9 boys from Year 5 and 6, Last night, Blenheim hosted another KS2 friendly boy's football match against Poverest. Well done to the team for playing brilliantly, this was another fantastic football match. Thank you to all parents, pupils, teachers and supporters for coming and cheering us on!
Recent events
SEN Football Festival - CLOSING DATE THURSDAY 11TH NOVEMBER
23rd November 2021
YRS 4/5/6 SEN Football - Squads Maximum 10, Minimum 6 - Please include a Minimum of 2 Girls in the Squad if possible.
Year 5/6 Boys/Best Football 6 A Side - CLOSING DATE THURSDAY 11TH NOVEMBER
23rd November 2021
Years 5/6 Boys/Best Football. Squads should be a maximum of 10 and a minimum of 6
Gymnastics and Cheerleading Festival AM Session - CANCELLED DUE TO COVID-19
9th July 2020
A letter will be sent out closer to the event with full information, together with an application form. . Squads should be a maximum of 32. SCHOOLS ARE RESPONSIBLE FOR THEIR OWN FIRST AID KIT.
Want to find out more?
Visit the Blenheim Primary School website to learn more about the school