Bridgewater Primary School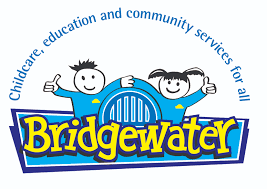 Welcome to Bridgewater's School Games page! Here you can find out about the competitions we have been involved with this school year and competitions which will be taking place. Please visit our PE and sports page on our website to find out more http://www.bridgewater.newcastle.sch.uk/our-school/sport-premium/ You can also visit our trust website to find out what we have been doing this year with our neighbouring schools. http://www.westendschoolstrust.co.uk/website
Bridgewater is a continually growing, vibrant 0-11 school in the heart of Scotswood, with panoramic views across the Tyne Valley. This unique setting provides outstanding childcare and education and offers a range of extended services to the community it serves. It is an exciting time for Bridgewater and Scotswood as it is in a phase of regeneration, new houses and community facilities are being built now and over the next few years, as well as exciting enhancements having been made made to the school. Bridgewater continues to go from strength to strength and Ofsted judged the Early Years Provision as Outstanding in all 3 categories in October 2013 and the school as Outstanding in all 4 categories in December 2013.
Active Recovery
Over 400 activities to support in helping keep children physical active throughout the day!
Recent events
Y5/6 Bee Netball (4)
2nd February 2023
Bee Netball (2)
2nd February 2022
Using self refereeing, adopting the "Spirit of the Game" approach, we aim to develop character and life skills.
Sports hall athletics November 2021
25th November 2021
Y6 will take part in the Sportshall indoor athletic event. Children will be chosen from both classes to take part.
Want to find out more?
Visit the Bridgewater Primary School website to learn more about the school