Dean Valley Community Primary School
We are Dean Valley primary school and we are rights respecting. we are always dedicated to whatever challenge that is put in front us and complete it with smiles on our faces :)
Our school is offered to take part in all sorts of competions and activities throughout a wide range of sports. A group of children were selected to continue blogging on this site in order to keep up the schools reputation .
School Games Mark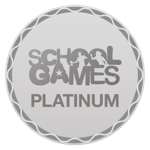 Dean Valley Community Primary School achieved Platinum award in the most recent year School Games Mark was awarded.
Phys-kids Christmas toy trails!
The sports Ambassador's have created some fun, Christmassy trails for the children to complete during 1st and 2nd break at school. To find out more about the trails read on!
Dean Valley Christmas Fair!
On Friday the 1st of December, Dean Valley had a Christmas Fair. Everyone had an amazing time. Read more for other details.
Recent events
Poynton Cricket mixed and girls
5th July 2023
Cricket event - Mixed in the afternoon and girls in the morning.
Lacrosse
15th June 2023
Lacrosse Wilmslow Lacrosse club. 15th June Arrive at 9:45, then run 10-12 Year 4 and 5 -8 per team( Max 10 Schools) Sign up Maximum schools 10. Schools need to email me. [email protected] Please see the link below for rules: Primary School - England Lacrosse
circus
8th June 2023
- Celebrate event - Targeted event for Low ability, PE refusers
Want to find out more?
Visit the Dean Valley Community Primary School website to learn more about the school