Welcome to Hale Prep's School Games Sports Blog.
The school's aim is, quite simply, to have happy, secure children achieving their academic potential and, at the same time, enjoying a wide curriculum and an extensive variety of extra-curricular activities. 
Enjoy reading our blogs below.
School Games Mark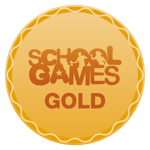 Hale Preparatory School achieved Gold award in the most recent year School Games Mark was awarded.
Year 5 Netball Club
Year 5 love the Netball Club. The netball players are Deia, India, Saliha, Noor, Ava, Evie, Anantashree, Olivia and Isy.
Recent events
Year 3/4 Handball
15th March 2023
Both excel and School Games Values competitions running parallel.
SHA Heat 6
23rd February 2023
Year 5/6 Dodgeball excel competition
27th January 2023
Excel competition for your 'A' team players.
Want to find out more?
Visit the Hale Preparatory School website to learn more about the school