Welcome to Hale Prep's School Games Sports Blog.
The school's aim is, quite simply, to have happy, secure children achieving their academic potential and, at the same time, enjoying a wide curriculum and an extensive variety of extra-curricular activities. 
Enjoy reading our blogs below.
School Games Mark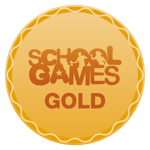 Hale Preparatory School achieved Gold award last year.
Recent events
Sports Hall Athletics
17th January 2019
SHA Heat 3
Football Club Mini Tournament
17th December 2018
Netball
12th December 2018
Want to find out more?
Visit the Hale Preparatory School website to learn more about the school