St John Fisher Catholic Primary School
St John Fisher Catholic Primary School, Perivale
Through our love of God, we respect and value every person.
School Games Mark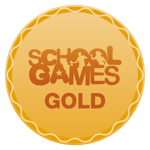 St John Fisher Catholic Primary School achieved Gold award last year.
Recent events
Dance
9th July 2019
we really enjoyed the warm-ups so much that we tried a great variety ~ Swan Lake, 1960s, Japanese, Bollywood and African. As a result we included our favourite moves into a dance sequence which we devised in groups of four. Each person was invited to include their favourite moves into a dance we devised collaboratively.
Want to find out more?
Visit the St John Fisher Catholic Primary School website to learn more about the school