The John Bamford Primary School
The John Bamford Primary School
At John Bamford, we are driven by our commitment for all children to be happy, independent and motivated with a real love of learning and a sense of wonderment. We have a strong staff that is committed to our vision of 'Learning for Life'. For us, above all else, we value with equal importance academic success and personal, social and emotional development. We work hard to ensure that we develop the whole child and put the needs of our children at the heart of our entire decision making. Put simply - children come first.
We provide all our children with an exciting, rich and varied curriculum which meets their needs whilst promoting high standards. We value the arts and sport and all children are offered many enrichment activities to enhance their learning.
Parents, Carers and the wider community are always welcome in school and we aim to be as open as possible in our communications. We will always respond to your concerns, and we welcome your ideas.
We would love you to visit our school; we believe you will be impressed by our high expectations, the quality of teaching, our bright and stimulating learning environment, and our motivated and well-behaved pupils.
School Games Mark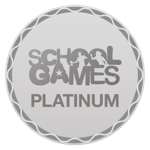 The John Bamford Primary School achieved Platinum award in the most recent year School Games Mark was awarded.
Recent events
Nerf/Target Run
25th October 2023
Nerf/target run aimed at engaging SEND and non active pupils
5/6 girls football
10th October 2023
y5/6 girls football
5/6 mixed football
5th October 2023
y5/6 mixed football competition
Want to find out more?
Visit the The John Bamford Primary School website to learn more about the school