Unicorn Primary School

Unicorn Primary School opened in 2003 and has grown into a two-form entry school which is part of the Compass Academy Trust. We have high expectations for each and every one of the children within our care irrespective of their ability or background. All our children are expected to work hard and challenge themselves to be the very best that they can be. It is our intention to ensure that our children develop a love for learning that will remain with them throughout their life.
At Unicorn we believe that physical education, sport and active healthy lifestyles are crucial to children's all round development. It is not only about enjoyment but should be used to promote a healthy lifestyle, confidence, teamwork, social skills and a positive mind-set.
School Games Mark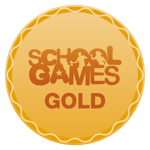 Unicorn Primary School achieved Gold award in the most recent year School Games Mark was awarded.
Return of the Swim Gala!
On Tuesday 15th November, a squad of pupils from Year 5 and 6 represented Unicorn in the Bromley School's Swimming Gala at Beckenham Spa. It is the first time that this event has taken place in a number of years, so everyone was very excited to take part. It was a busy morning with three individual girls and boy's races, a number of relay races and finishing with a mixed squadron race.
Recent events
Medium Schools Swimming Gala
15th November 2022
Medium Schools Swimming Gala. Maximum 22 in a Squad. Swimmers MUST ONLY enter One x Individual and ONE Relay ONLY.
YR 4/5/6 Medium School Athletics - CLOSING DATE WEDNESDAY 15TH JUNE
23rd June 2022
YRS 4/5/6 Medium Schools Athletics Individual Finals taking place on Tuesday 12th July 12-3pm
KS1 Easter Bunny Run - ENTRIES ARE NOW CLOSED AS EVENT IS FULL
31st March 2022
KS1 Easter Bunny Run Squads 8 2 x Year 1 Girls, 2 x Year 1 Boys, 2 x Year 2 Girls and 2 x Year 2 Boys
Want to find out more?
Visit the Unicorn Primary School website to learn more about the school